Elevate Customer Experience with Generative AI
SmartBots AI platform helps you create tailored and adaptable customer journeys for your enterprise.
Reduce Churn 24/7 Availability Increase Revenue Improve CSAT
Where good conversations
become
great experiences
Supercharge CX
Help your customers resolve their queries instantly and efficiently and boost your C-SAT scores.
Omni channel CX
Deliver personalized and consistent experience across web, mobile,social media and voice.
CX Insights
Discover customer needs and optimize service flows.
Are you ready to create great customer experiences leveraging Generative AI? We can help you get started.

An enterprise-grade studio to build and manage Conversational AI assistants at scale.
Conversational AI at fingertips
Say goodbye to the headache of learning new technology – our platform helps streamline development and puts the power of conversational AI at your fingertips.
Real-time monitoring
With real-time performance monitoring, you'll always know what customers are expecting from your organization and discover how your bots are driving value for your business
Automated Testing
Don't settle for subpar bot performance. Our data driven test studio allows you to simulate typical behavior of real humans interacting with the Conversational AI assistant and perform every type of testing.
Cutting-edge features
Get all the must-have features for successful conversational experiences – omni channel, multimodality, live agent transfer, and contextual intelligence included.
We've got everything
you need to get to market quickly
Pre-Built Templates
Customized for specific needs with multiple
industry use cases with easy accessibility
Omni Channel Support
Provide 24/7 customer support all channels with better data & insights across channels.
Enterprise Connect
Integrate all business processes seamlessly with API token connects for customer support.
IVR Connect
Automate customer support with intelligent call routing & improve the customer journey.
Live agent transfer
Transfer customer calls that need human agent assistance
Analytics
Monitor the virtual assistant to assess and improve its performance
How does SmartBots work?
With an Alexa-like interface, do more than just a typical bot interaction. All you have to do is ask questions and get them answered instantly by our SmartBots.
Making a smart difference to
Businesses one story at a time
While Maya started as a chat BOT that answers redundant questions, over a period of time, the scope of Maya grew. With integration across enterprise systems and self-learning (machine learning) from usage, Maya makes it simple for the field force to access critical business insights. With most commercial chatbots, failures are not handled well, but with Maya, any unanswered query gets logged as a ticket with our employee helpdesk. The unique differentiator is that Maya gets continuously trained on failed questions and is able to answer such questions going forward, thus making it an intuitive technology.
Director, Business Effectiveness of a large pharma company
It all started 3 years back when while doing fieldwork, it dawned on us that a Medical representative has lots of information, but it's all in his head, and it is very cumbersome to feed it into a system.
Enter MAGGIE, an Alexa for Our hard-working front end.
2 years of development work, understanding accents, building intelligent reports, and finally, last year Maggie went live. Now information giving and getting is instinctive and only a voice away.
If you want a report, just ask Maggie .. you want to file something, just tell Maggie.
And decision-making was never easier.
CEO at top Indian Pharma Company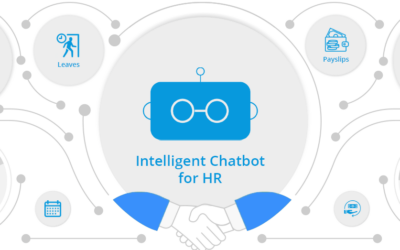 Human resource management cannot limit itself to an administrative or transactional role of only hiring, firing, and...
read more