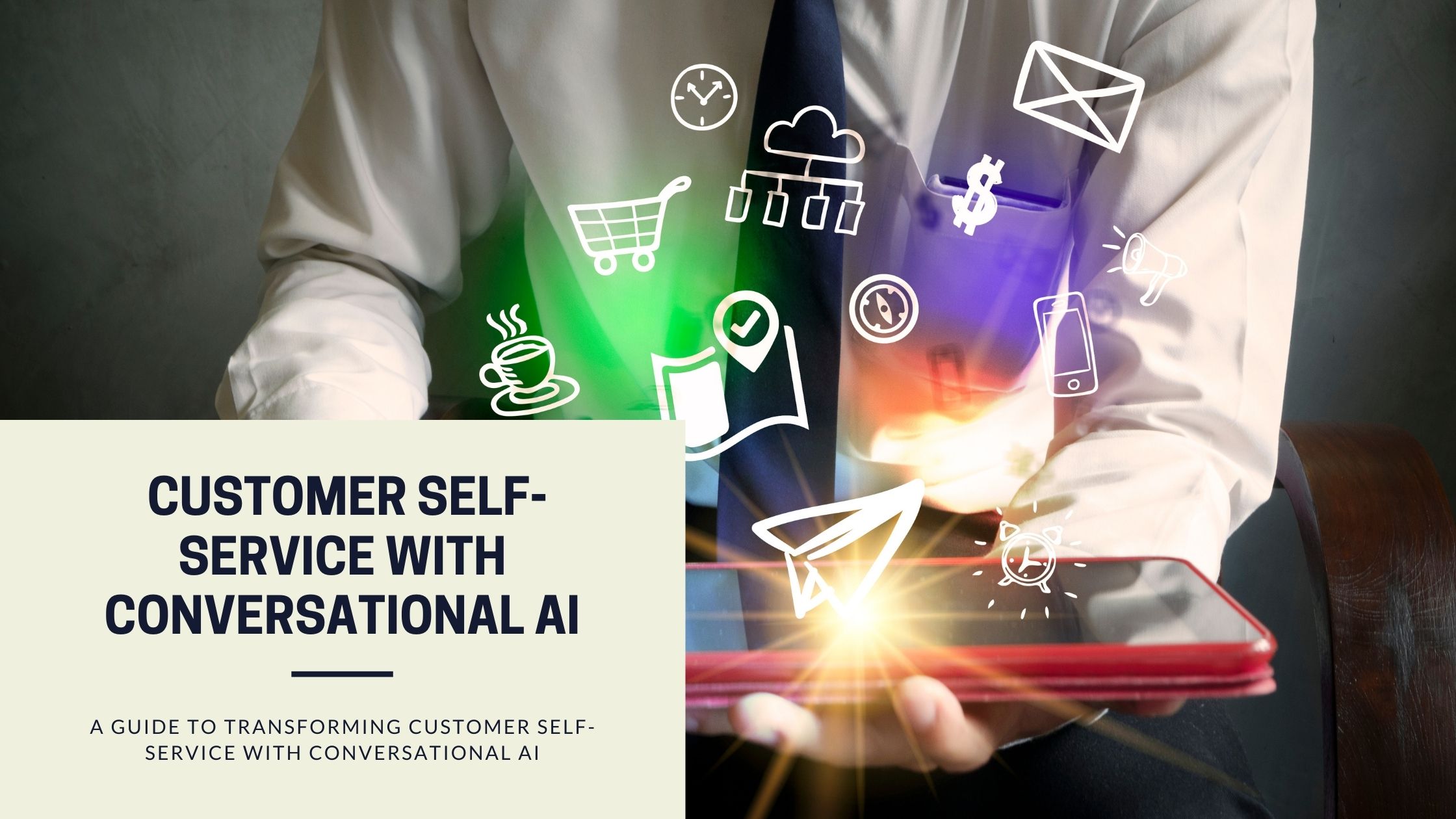 Customers prefer to interact with brands that think beyond their products and value customer experience over everything else. Increased adoption of digital technology has led to a rise in customer expectations. Customers are ready to pay premium rates for convenience and knowledge.
Self-service has gained popularity among tech-savvy customers as they do not wish to wait and want a quick resolution of their issues. They expect brands to be proactive and make the required information available on their portal. Companies are adopting the latest technologies to keep pace with increasing customer expectations.
They are enriching their knowledge base with high-quality and relevant content. Advanced technology like Conversational AI, ML, and Deep Learning makes the content easily accessible to customers. These practices also help organizations improve their customer retention and loyalty rates.
Here we give you an overview of how augmenting Conversational AI is beneficial for enhancing the customer self-service experience:
What is Customer Self-Service?
Customer self-service involves making product-related, troubleshooting, and other critical information readily available to customers. Self-service is empowering your customers to resolve their issues by themselves. It includes answers to FAQs, how-to videos, tutorials, and other relevant content.
Customer expectations have risen manifolds with the rapid adoption of digital tools and procedures. Research shows that over 88% of customers expect a company to provide self-service support through their portal. They want quicker resolution of their problems. With easy access to the internet, they even prefer doing it on their own.
Companies can benefit from the strategic implementation of self-service. It is a step towards achieving higher levels of customer satisfaction. Self-service options offer you the following benefits:
24/7 support
Reduced cost of call center resources
Decrease in customer wait times
Increased service agent productivity
Delight customers through personalized support
Identify customer pain points through analytics of knowledge base search data
Find scope for product improvements or innovations
What is Conversational AI?
Conversational AI enables the automation of customer support processes by driving human-like conversations. It involves implementing AI-powered chatbots, Interactive Voice Response (IVR) systems, and speech-based assistants to resolve customer queries. Unlike traditional chatbots, these do not run on pre-programmed algorithms.
Instead, AI-enabled automation tools work on advanced technologies. They use Natural Language Processing (NLP) and Machine Learning (ML) technologies to learn and comprehend customer behavior. Their interactions are more human and meaningful.
The major advantages of implementing Conversational AI for customer service are:
Effectively handle multiple queries at a time
Personalized and relevant responses to customer queries
24/7 availability across multiple devices
AI helps improve capabilities over time
Role of Conversational AI in Delivering Customer Self-Service
Conversational AI is transforming customer service and effectively meeting rising customer demands. Prioritizing self-service helps to make the buyer journey more convenient. It builds trust and assures the customer of quality assistance throughout the day.
Here is how Conversational AI is transforming customer self-service:
Improve Productivity of Support Teams: Companies can improve the productivity of their human agents by implementing an AI-backed self-service strategy. Customer self-service enabled through Conversational AI-backed bots helps in reducing the number of calls and emails landing at your human representatives. It frees your support teams to handle more complex queries and address customers in need of emotional assistance.
Reduce Churn Rate: Customers value experiences over products. Research shows over 32% of customers would quit transacting with a company after a bad experience. Virtual agents reduce churn rates by addressing 100% of support requests. In case the query is complex, conversational AI routes it to a human representative.
Offers Unmatched Convenience: Conversational voice assistants deliver more human-like experiences compared to text-based chatbots. Users save time and effort by speaking their questions instead of typing them. Voice bots respond to customer queries in real-time and offer hyper-personalized solutions. They offer friendly and engaging conversations leaving your customers delighted.
Components of Conversational AI
Customer self-service tools efficiently reduce the number of contacts a customer makes with your service agents. Conversational AI comprises the following components:
Natural Language Processing & Understanding: Conversational AI-based bots recognize customer intent through their speech patterns and choice of words.
Automatic Speech Recognition (ASR): It recognizes local accents and lingo to understand customer requirements. ML-based bots learn the local language through several voice samples. They constantly improve their abilities over time by interacting with more customers.
Takeaway
Providing your customers a friction less self-service experience is important to retain them and build lasting relationships. Implementing chatbots and virtual assistants across all your organizational platforms, including social media channels, keeps the experience consistent.
AI-driven bots respond effectively to customer queries. They can even help your customers by digging up and sharing links to valuable resources from your database. In case of increased complexity, they can leverage intelligent call routing to connect customers to live agents.