Conversational AI That Transforms Customer Service
With Omnichannel SmartBots solutions increase resolution rates & supercharge your customer satisfaction scores.
Reduce Churn 24/7 Availability Increase Revenue Improve CSAT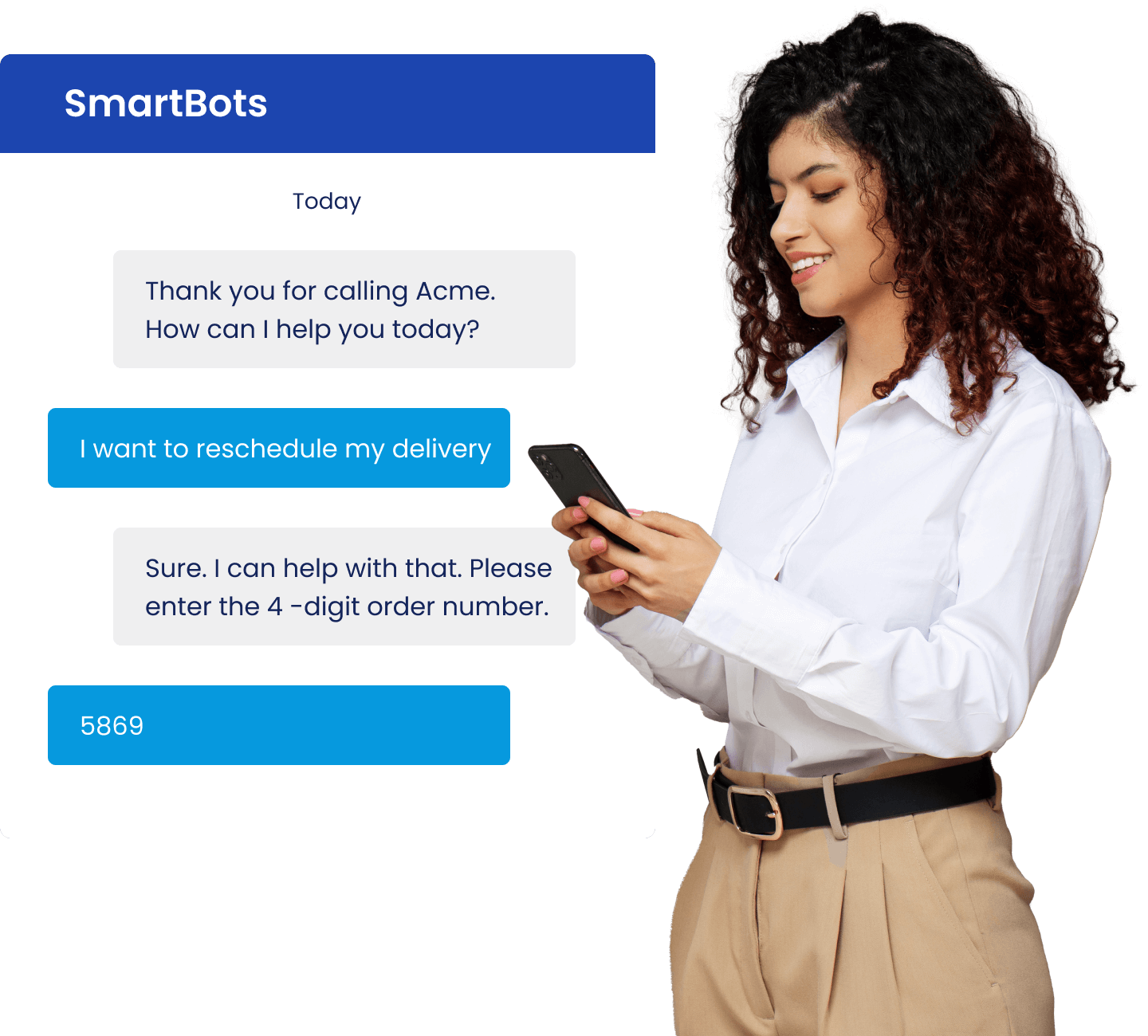 Create a
Future-proof Digital Customer Journey
Improve operational efficiency
Save customer servicing cost
Reduce business response time
Increase in upsell revenue
Automate customer support interaction

100 + customer journeys realized with SmartBots
Our Industry Skill library is a repository of standardized, pre-built & reusable conversational experiences to allow for the rapid deployment of virtual agents. Each customer journey includes
Pre-Built Conversation Flows
Pre-Validated With Our SMEs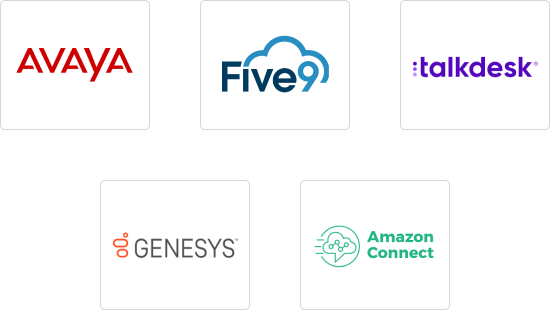 Automate customer support
Provide Customer Service Anytime, Anywhere to your customers by integrating with your channels of choice.
Seamless Business Process Integrations
Integrate all business processes seamlessly with API token connects for personalized customer support.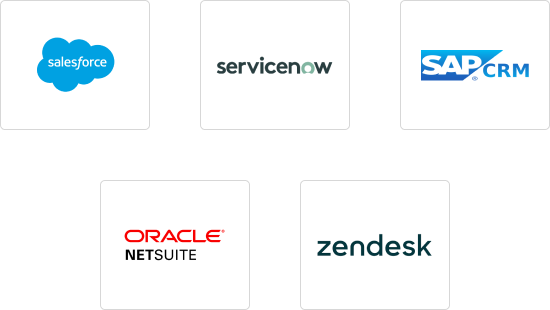 All you have to do is –
'Just Ask'
With Alexa-like interface, do more than just a typical bot interaction.
All your customers have to do is ask their questions and get them answered instantly by our SmartBots.
Click on the video to watch how this works.
Scalable. Stable. Secure
SmartBots is an industry-agnostic provider of scalable, stable, and secure conversational AI solutions.
Banking
Seamless omnichannel banking and contextual banking
Insurance
Personalized & automated insurance agent
Retail
Automate the complete shopping experience
Telecom
Automate support through IVR and troubleshooting FAQs
Travel
Provide travel assistance anytime, anywhere
Healthcare
Answer health queries and manage appointments
Case Study
Improve your Average Handle Time by 40%
Our solution at a global BPO streamlined customer service automation through conversational AI. This impacted faster response rates resulting in an improvement in customer satisfaction scores.
Smart Customer
Support Starts Here
Let us help achieve faster and seamless customer experiences for your business